"And I pray that you, being rooted and established in love, may have power, together with all the Lord's people, to grasp how wide and long and high and deep is the love of Christ, and to know this love that surpasses knowledge—that you may be filled to the measure of all the fullness of God" Ephesians 3:17b-19.
Whenever I watch the walls of a house we're building in Juarez go up, these verses come to life for me. God's love knows no bounds, but I sure do love when he gives it enough boundary to see tangibly, especially in the dimensions of someone's new home.
The main reason we stack diapers and formula at the team center before organizing it for distribution is to give you this same visual. These pictures of tangible supplies represent God's love—wide, long, high, and deep—and great care of his babies. God's love displayed through you and your generosity.
So what is a person to do when you're on a team that's building a house for a family, and as the walls are going up you learn their youngest three kids were raised on BOJ diapers and formula? You lose it, of course! Because their dear faces are too precious to keep to myself, I share them here with you…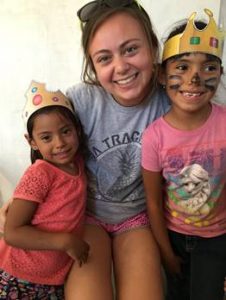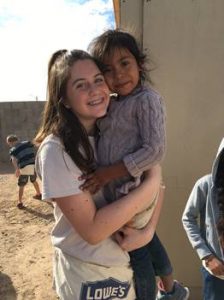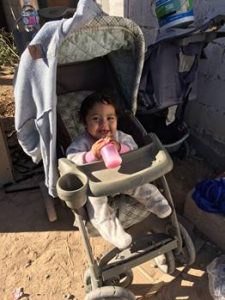 Not only are they alive, they are vibrant, happy, connected, thriving kids. Look at sweet baby Amy. Her smile was so distracting, it's a miracle we got any work accomplished. If you ever wonder why you sacrificially give of your resources or go the extra mile to drop supplies off—I present exhibits A, B, and C. These children are the answer.
So here's what you sent to Mexico since my last update:
Load 56…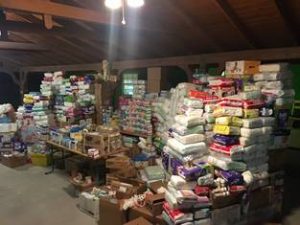 Load 57…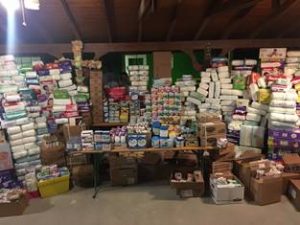 Load 58…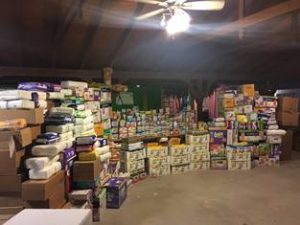 Load 59… (delivered the same week as number 58…)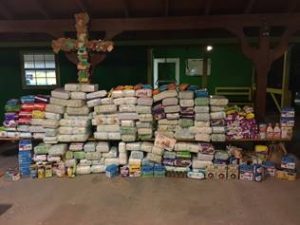 Load 60… (Bonus story: my dear mama works faithfully before our annual Thanksgiving trip to raise money for supplies through Dorothy's Match. Last year this also spurred on some wild generosity from my dad's childhood friend and his sweet wife. They started a matching program of their own that was so beautifully funded, we are still using money from BOTH these gifts to supplement the loads all these months later. For more on the Dorothy's Match program, click here.)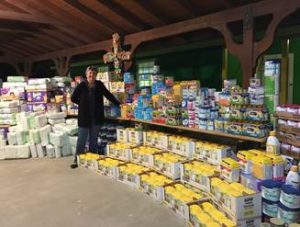 Load 61…
Load 62 is hanging out in our garage and in our storage closet as I type, patiently waiting to be loaded up tomorrow and delivered on Wednesday. Our school and church have been crazy generous in their giving these past few years. So many of you have given to keep these babies thriving. We view the stacks of supplies in our home as an absolute thing of beauty! Needs keep being presented—and God keeps meeting these needs through you.
Thank you for your continued partnership in caring for our babies. This is never lost on me.
How wide, how long, how high, and how deep indeed.